After two months of renovation, Jollibee Gaisano Mall branch will open today. It is now bigger and has a new space beside the cashier counter. This new space would be probably my favorite, I personally call it "the cave" haha.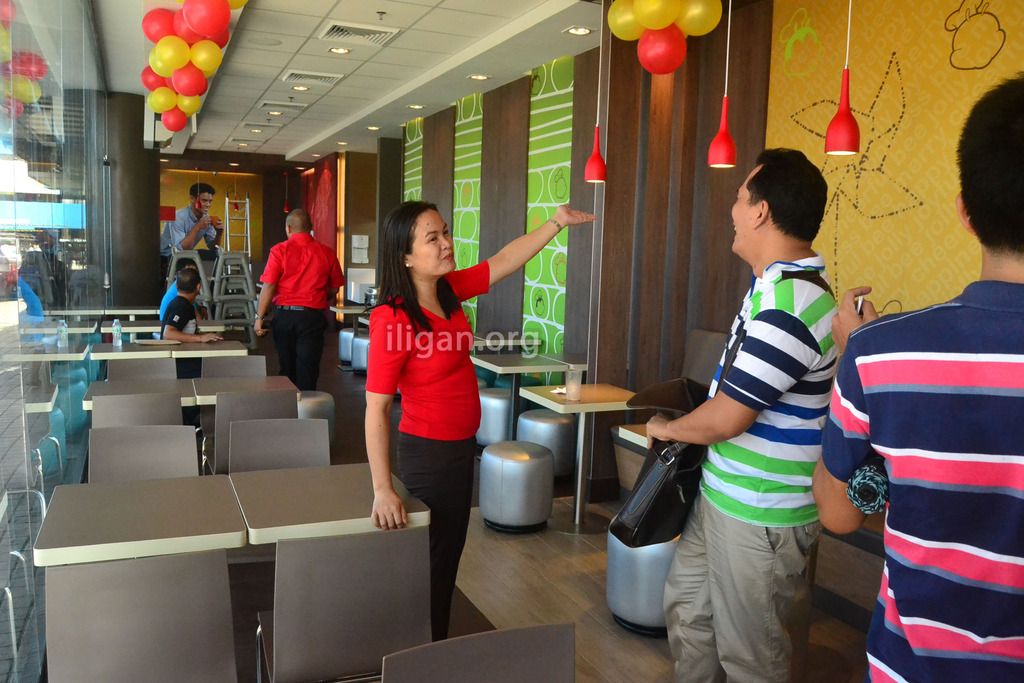 The lady in red is a Jollibee management staff with Iliganonko.com blogger.
The new store design concept is called Aura. The current design has an intimidating look and feel, a deviation from their usual red and yellow color designed specifically for kids.
Avid patrons will also get free items such as umbrella, pillows and mug. But only for the first 100 customers for each day from December 4 to 6.
The new cushion chairs below is similar to McDonald's, probably from the same supplier.
The design has this same feel when you see the usual coffee shop, like Aruma and Coffee Works.


This is the cashier counter.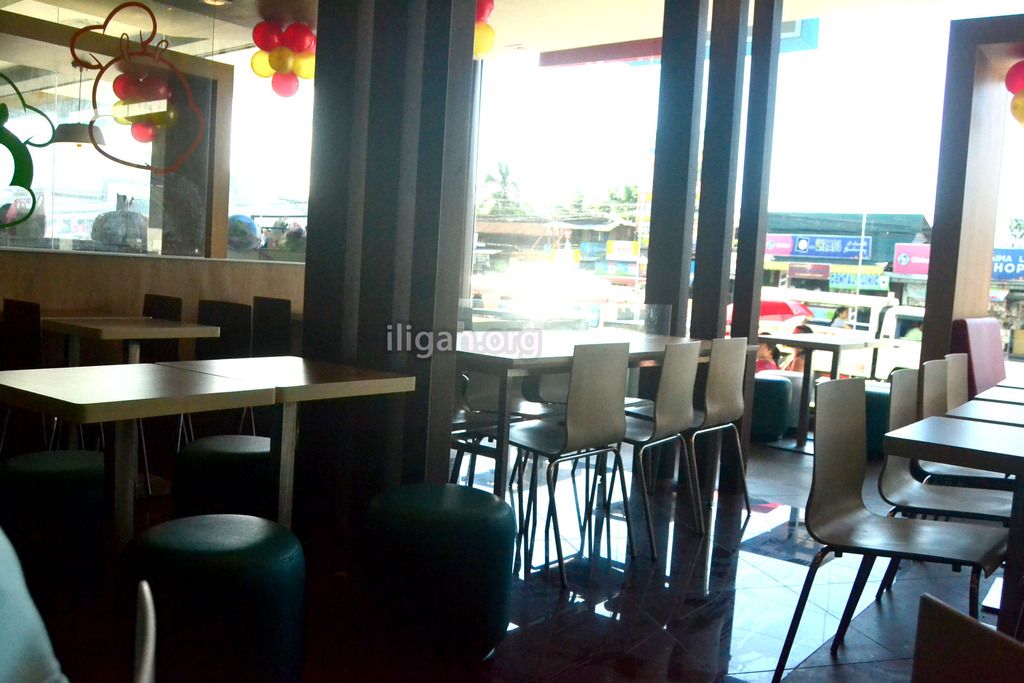 This is the center part of the main dining area.

This Jolibee outlet has seating capacity of around 150 seats, the second biggest of all four Jollibee branches.

Is this aesthetically emphasized part for lovers or for families? Either way, cushioned seats is difinitely good for the buttocks!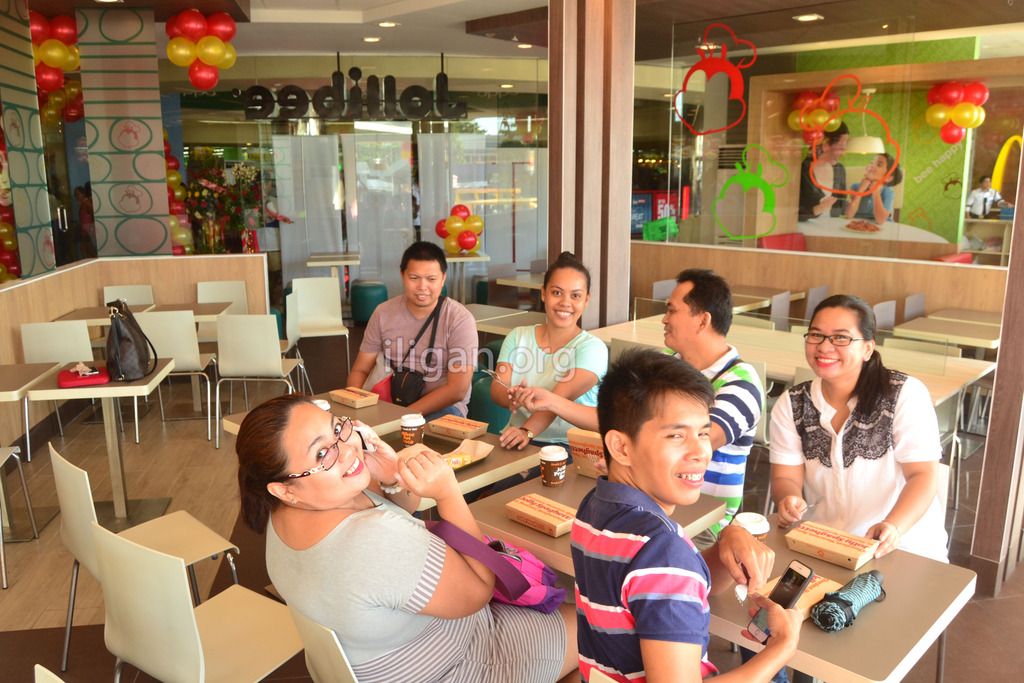 With fellow bloggers enjoying an afternoon of free food and conversations.
This Jollibee branch is officially the third outlet in Iligan City.